WhirlyBall
A WHOLE NEW BALLGAME
WHAT IS WHIRLYBALL?
Think basketball meets lacrosse meets hockey. Then throw in some bumper cars. That's WhirlyBall. WhirlyBall is a team sport for all skill levels with the objective of getting the wiffle ball to hit the goal.
HOW DOES IT WORK?
WhirlyBall is a team sport.  You'll break into teams and face off on the WhirlyBall court.  Use a bumper car and scoop to get the wiffle ball and shoot it into the goal. Whether you come up with a game plan or wing it, you're sure to walk away exhilarated. Games are timed and you'll have a referee to tally score as you go.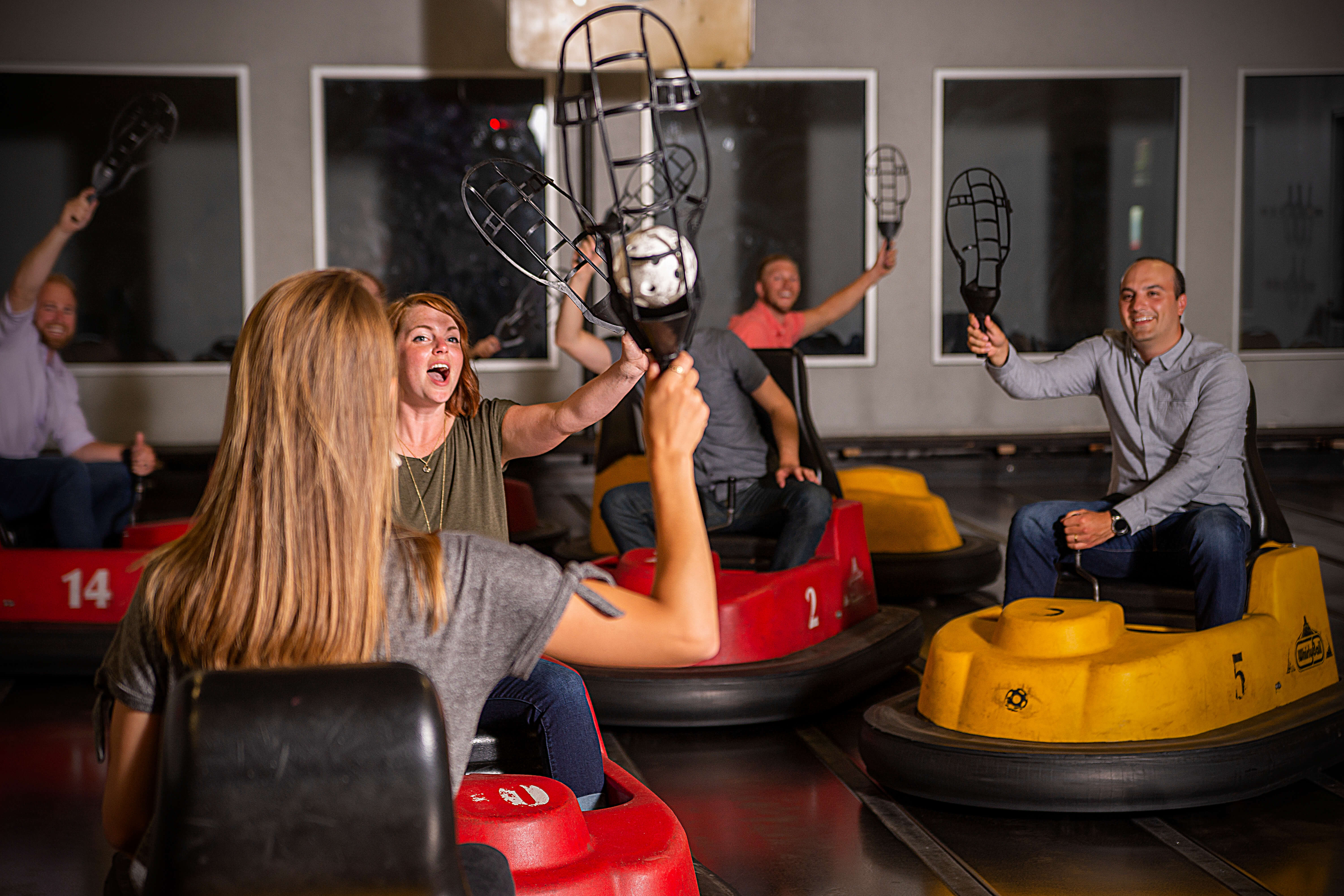 WHO CAN PLAY?
WhirlyBall is great for all ages and skill levels.  On the WhirlyBall court, anyone can become the all-star.
We do have a height requirement, but anyone 54 inches or taller can play.  And if you are pregnant or have a heart or spine condition, we advise sitting this one out and cheering on your friends from the sidelines.
You can have up to 10 players on the court at a time.  Fewer than 10? No problem! We will move some cars off to the side.  If you have more than 10, just rotate in and out, and grab a drink in between games!
MANY WAYS TO PLAY
Ideal for team events and parties. Or, grab a few friends for a casual night out and book a court.
Monday – Thursday
$220 per hour
Friday – Sunday
$240 per hour
Join or start a pick-up game
$15 per person per half-hour
(subject to availability, no guarantee)
Cost varies based on league
Team Registration
$25 – $50 per team
Learn more about leagues and pricing